This is the Home Page for:
Lead Octane Booster
From Kemco Industries, LLC
Kemco changed the name to OCTANE SUPREME. The formula and Lead Content have NOT changed .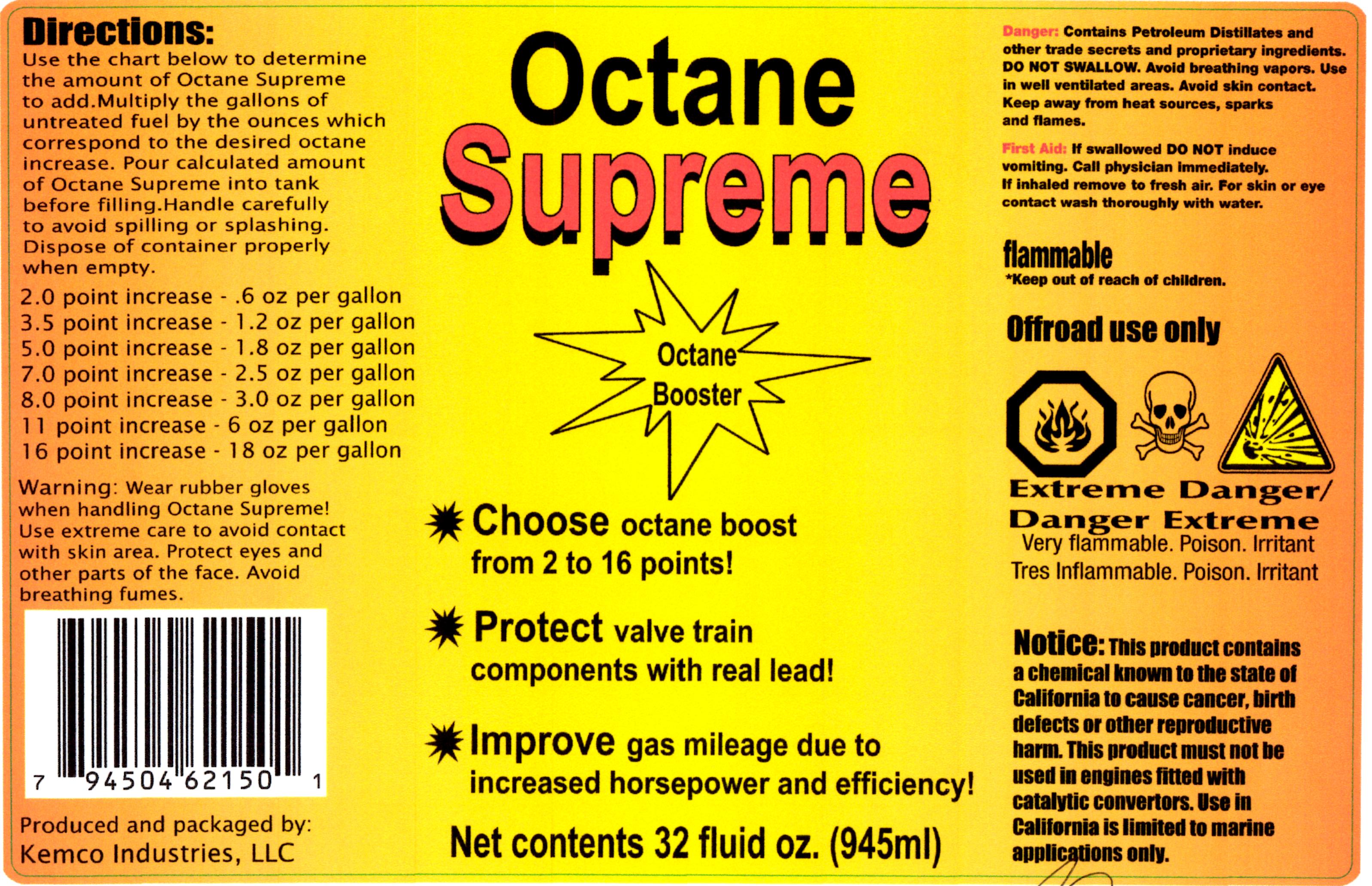 Formerly known as: LEAD SUPREME and LEAD SUPREME 130 and OCTANE SUPREME 130 and MAX LEAD and MAX LEAD 2000

Do You Remember These Products?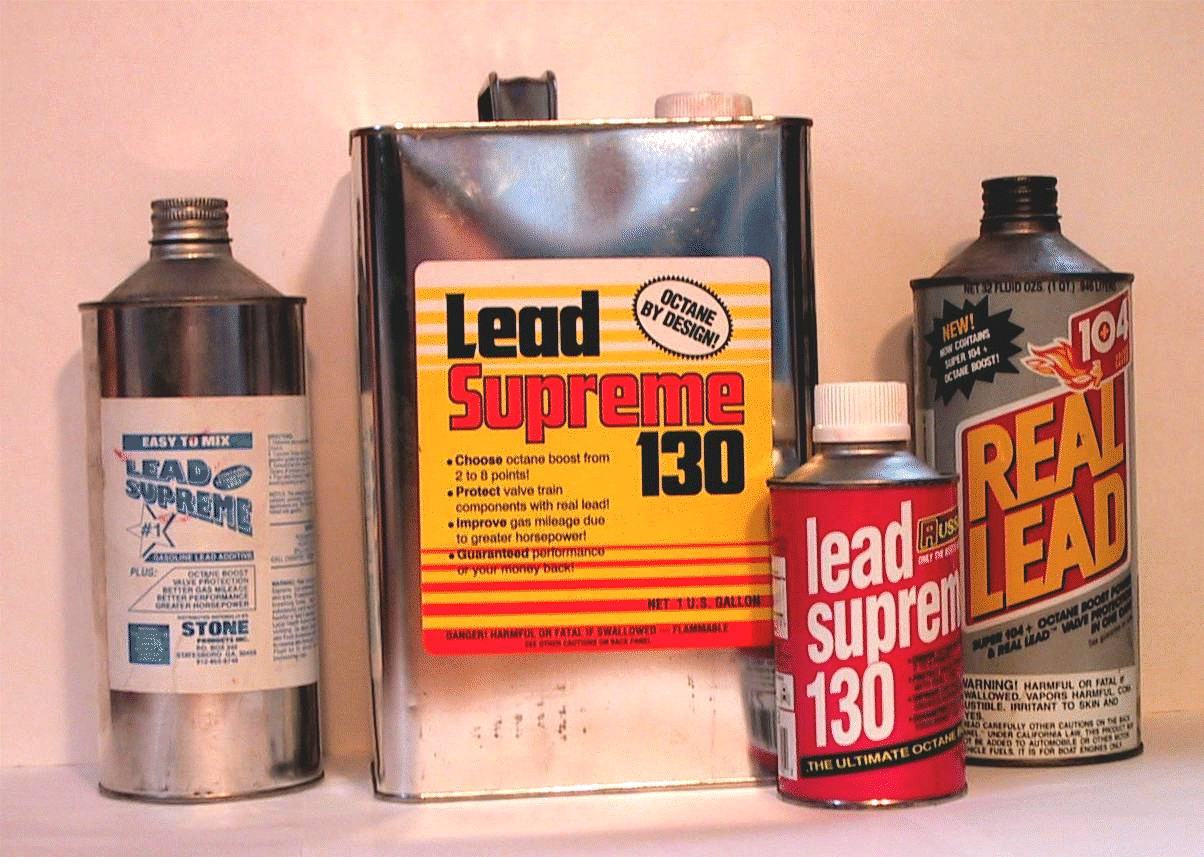 The New Metal can !!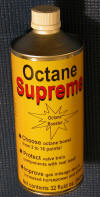 Remember when:
| | |
| --- | --- |
| | High octane fuel was readily available |
| | Lead was in plentiful supply in gasoline, not just in pencils |
| | Your high compression engine ran like it was designed to do |
| | "Ping" only meant you needed a tune-up |
| | You didn't spend your time looking for racing fuel |
Octane Supreme (OS)

Worried about protecting valve guides and seats? Lead also acts as

THE ONLY protector for these components. Avoid valve recession and premature failure by adding lead to your fuel mixture.

How does it compare in cost and effectiveness with racing fuels? Since you decide how much octane boost you need, O

S costs no more than and often costs less than fixed octane racing fuels.

Great for pre-1971 cars, trucks, motorcycles, boats, tractors, etc. that need lead but may not need octane boost. Simply use less per tank, following the instructions on the back of the

container.
Key Benefits
| | |
| --- | --- |
| | 59.4 grams of Tetraethyl LEAD per Gallon |
| | Higher Octane to Match Your Requirements |
| | Protects Vital Engine Components |
| | Increase Horsepower & Performance |
| | Lower cost than Racing Fuel |
Want to Know More? Compression Ratio Blending Chart => click here
Pricing - plus UPS DROP-Shipping directly from chemical company to save YOU money !!
This item ships from our AZ warehouse, usually within 2 business days
please allow extra time for delivery...
Our drop ship program ships, via UPS ground only, from AZ to the 48 contiguous United States
We no longer use FedEx Shipping due to unreliability -
Hence the HIGHER shipping costs which are still lower than our actual costs !
Sorry, no shipping to Canada, Alaska or Hawaii, PO Boxes, FPO or APO
Please e-mail for Special Pricing information on
Larger Quantity Discounts
| Qty | Description | Price each |
| --- | --- | --- |
| 1 | Quart metal can Plus Shipping | $24.95 |
| 1 | Case Quart metal cans (6 ea.) Plus Shipping | $145.00 |
| | Multiple case pricing below reflects lower shipping costs | |
| 2 | Cases Quart metal cans (6ea.) (2X6 = 12 total) Plus Shipping | $290.00 |
| 3 | Cases Quart metal cans (6ea.) (3X6 = 18 total) Plus Shipping | $435.00 |
| 4 | Cases Quart metal cans (6ea.) (4X6 = 24 total) Plus Shipping | $580.00 |
| 6 | Cases Quart metal cans (6ea.) (6X6 = 36 total) *** FREE Shipping *** | $860.00 |